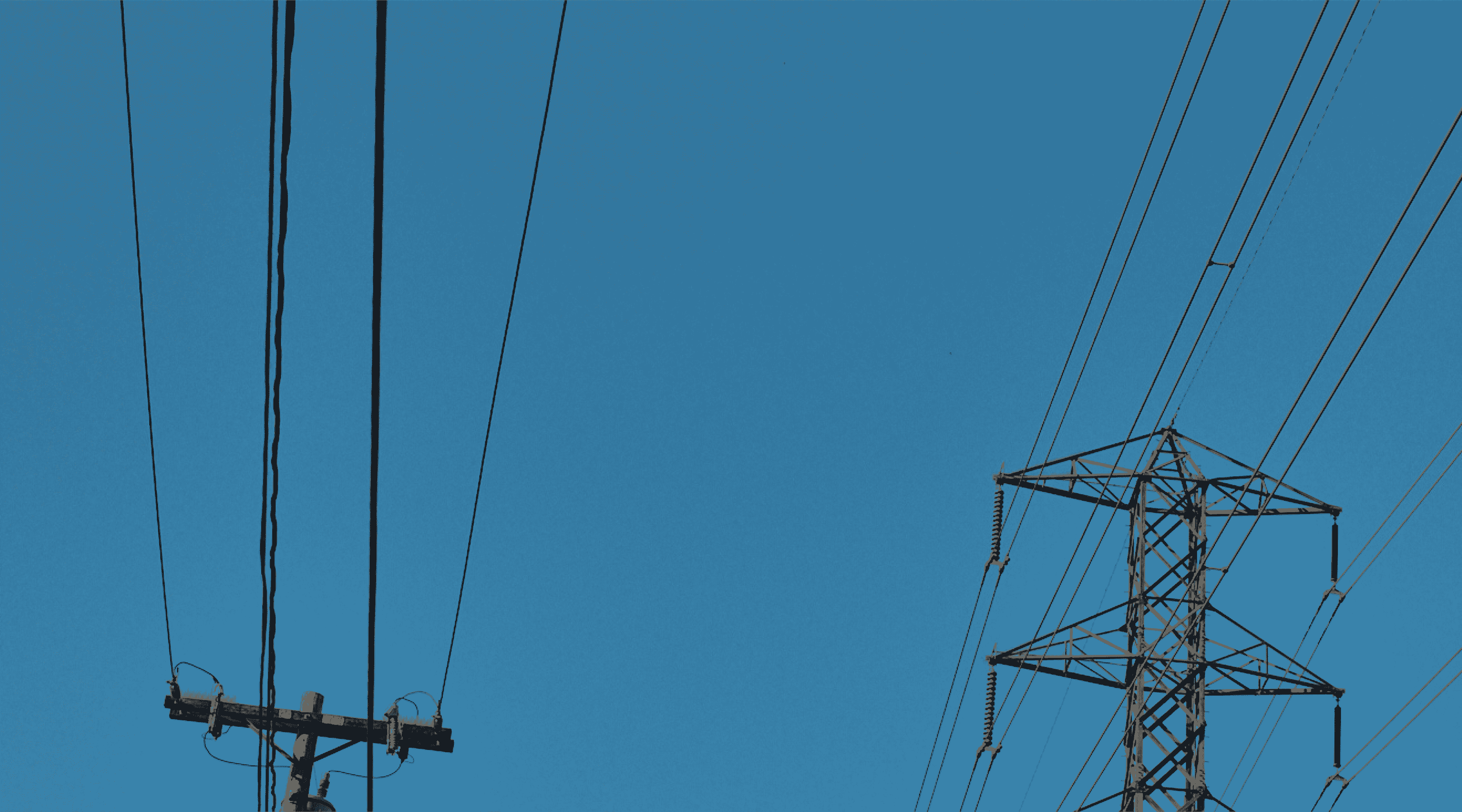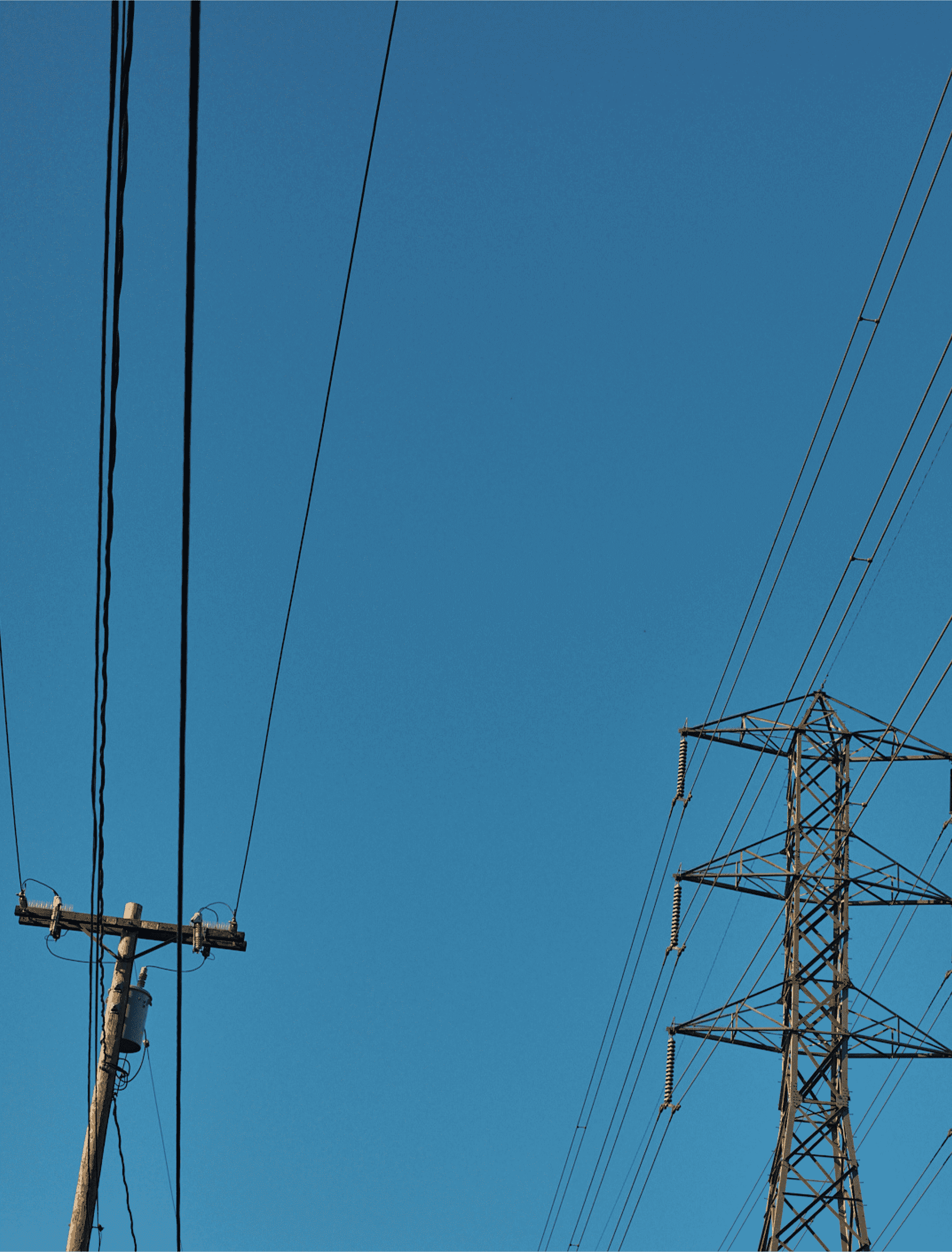 Power your home
Power the grid.
Get paid.
Earn with your battery through Haven's Demand Response Program

Earn guaranteed income
When electricity demand is high and the electric grid is struggling, Haven draws power from your battery – exporting stored energy to the grid and paying you at least $125/ year in return.
Support a cleaner grid
By utilizing the stored solar energy in your battery during demand response events, you can prevent the construction and use of natural gas "peaker" plants and help the transition to a cleaner electric grid.
Keep the lights on
By sharing your stored energy with the grid, you help prevent blackouts in your neighborhood. Yet, We always ensure your home is the first to be powered, keeping reserve power and skipping demand response participation if an outage is likely.
The next generation of the grid is coming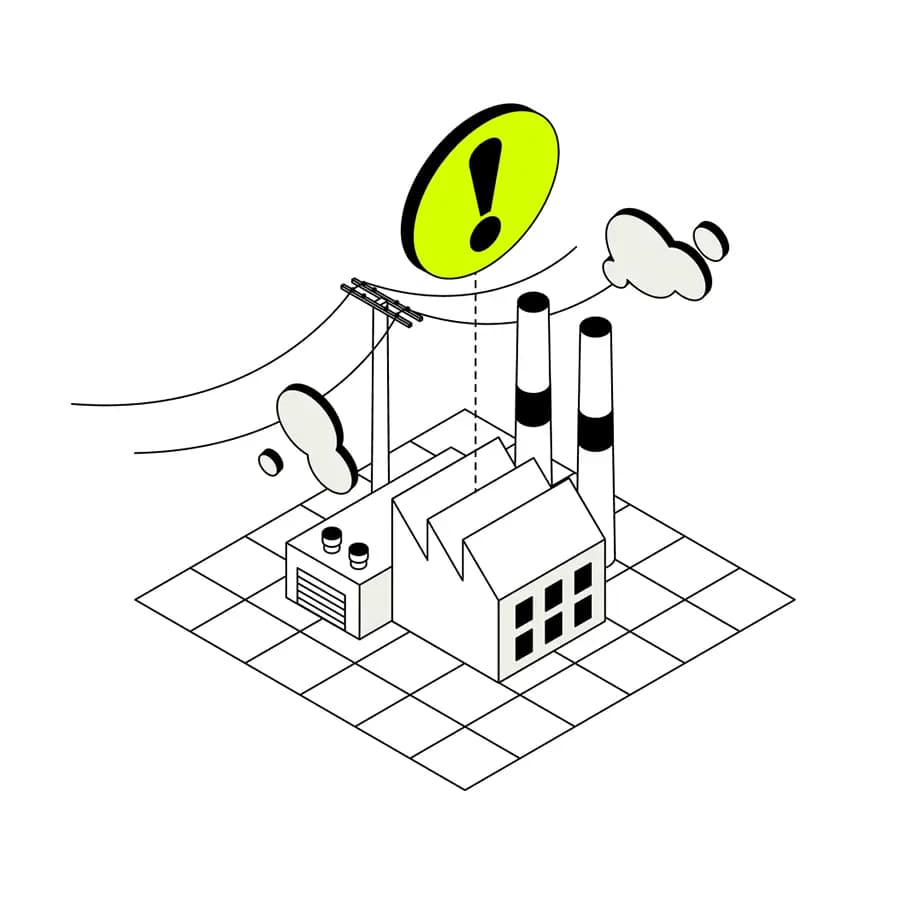 Today's electric grid isn't working anymore
We can't count on centralized power plants and aging transmission lines to deliver reliable power. And depending on fossil fuels isn't sustainable. As our demand for energy continues to climb, we're going to need a better grid.
In the future, energy will be clean, distributed and resilient
The era of depending on utility monopolies is ending. Solar and wind are rapidly overtaking coal and gas plants as the main sources of electricity generation in America. They produce zero emissions and can be highly distributed. Rooftop solar puts electricity generation in your house so that you can make your own power.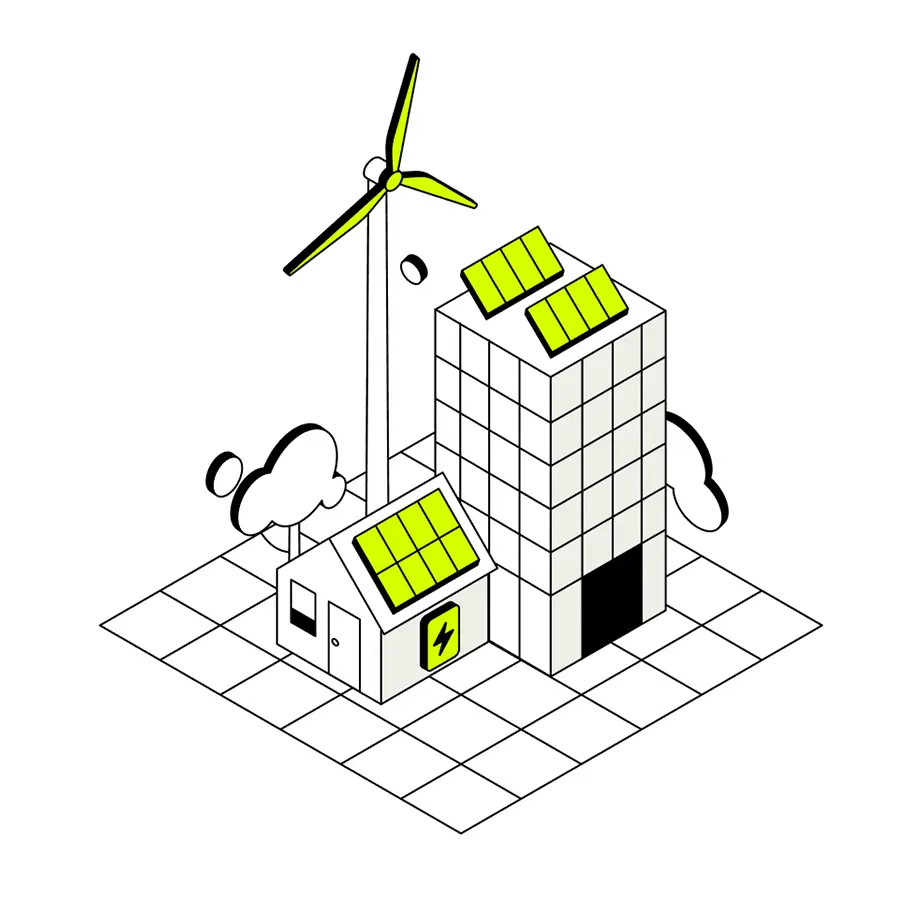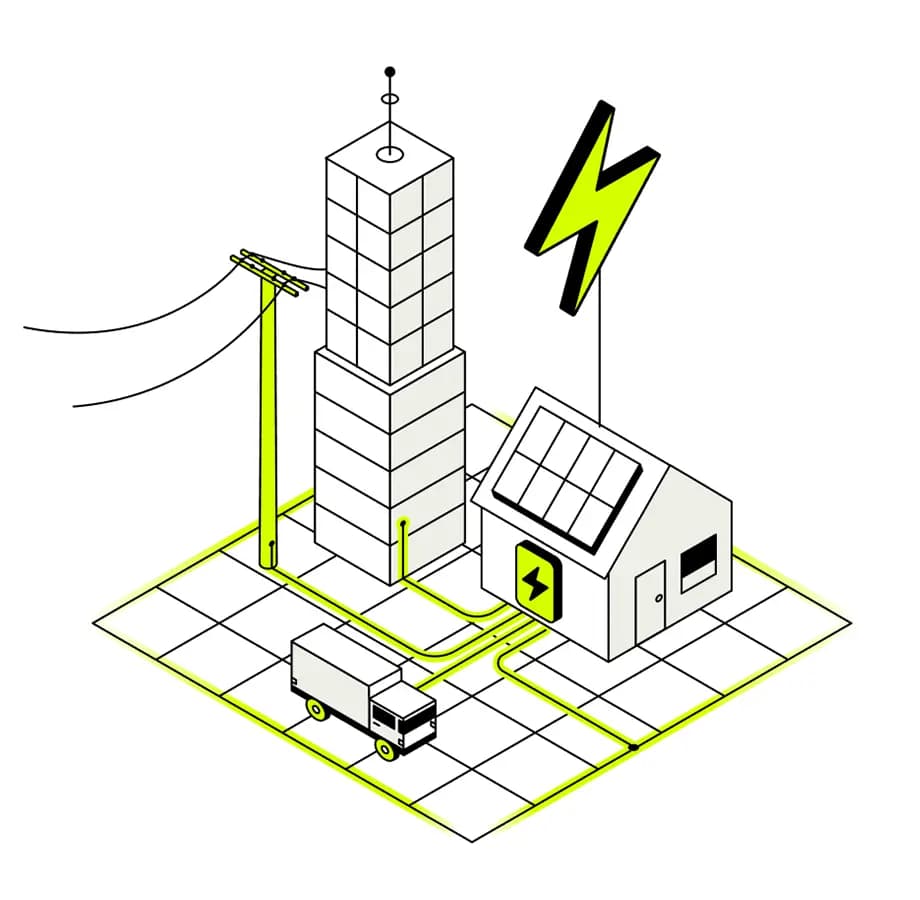 We need batteries to make it happen
Batteries store electricity when it's produced and allow it to be used at a later time. By storing excess solar energy in a home battery, you can use it in the evening when rates are high or during outages. During demand response events, stored energy can be used to help the grid, powering the neighborhood and making you extra money at the same time.
How batteries power the grid
Your home battery is ready
Your battery has charged from the grid or from surplus solar. This stored energy can be used to back up your home during outages or as a power source in a demand response event.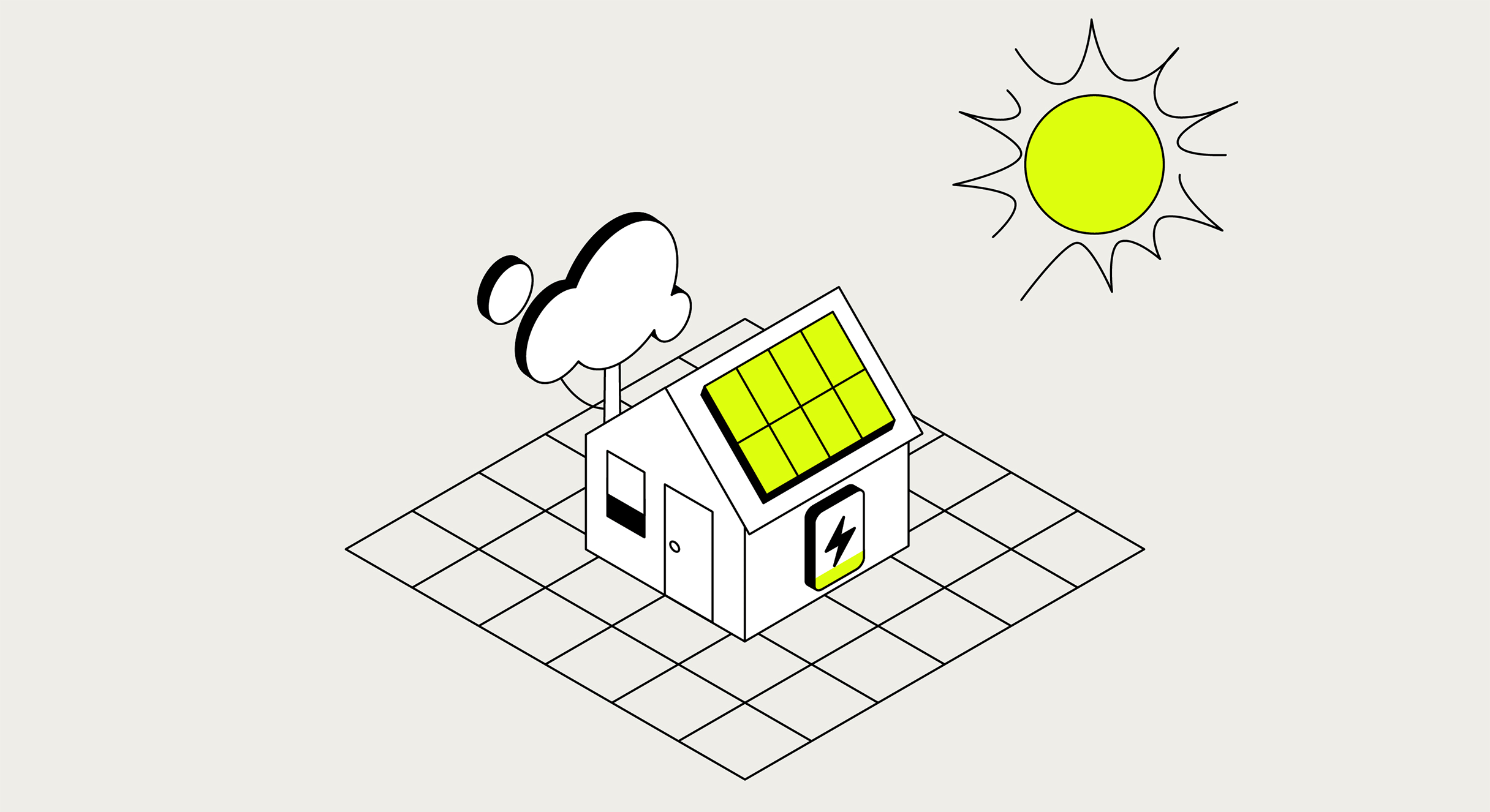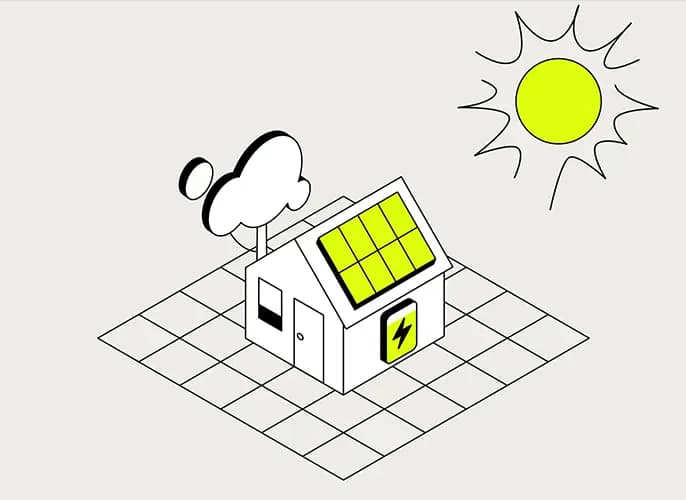 What to expect
1
Get a battery
All Haven customers in select utilities are automatically enrolled in our Demand Response Program. You can always opt out if you like.
2
Sit back and relax
Haven takes care of optimizing your battery during demand response events. We work around planned outages and weather events.
3
Do good. Get paid.
Your participation in Haven's Demand Response Program reduces the grid's need for dirty natural gas "peaker" plants, and earns you $125 a year.